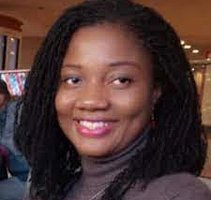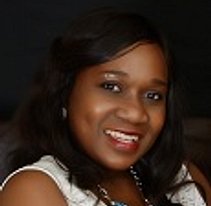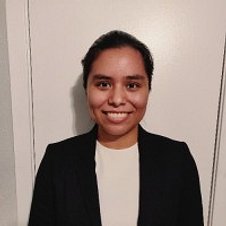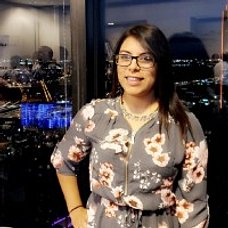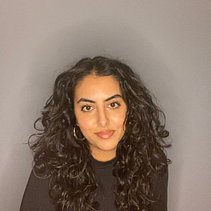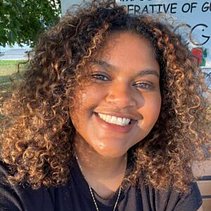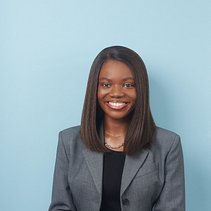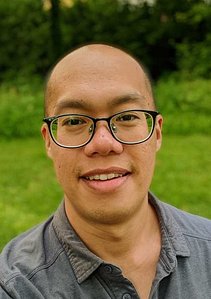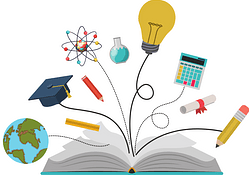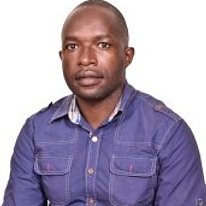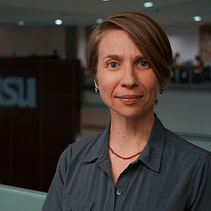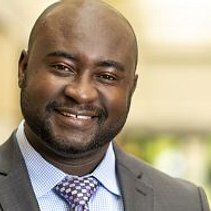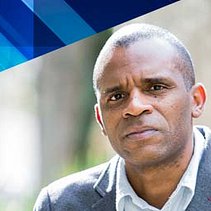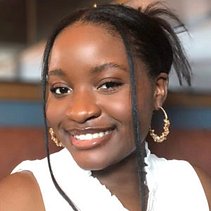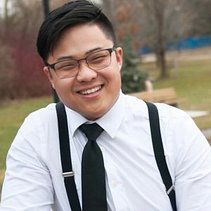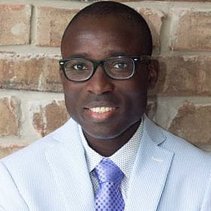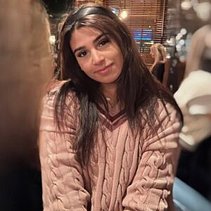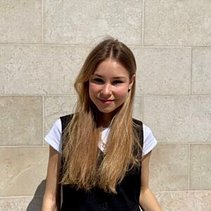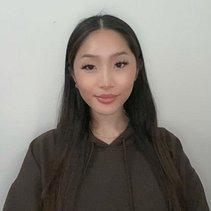 We believe that high quality research provides evidence that is robust, ethical, stands up to scrutiny and can be used to inform policy making and appropriate interventions. To this effect, we adhere to the principles of professionalism, transparency, accountability and auditability.
EDUCATION
UT Arlington | Department of Kinesiology | Global and Environmental Health Lab
Bachelor of Applied Science – BASc, Public Health
Kelly's Profile:
linkedin.com/in/kelly-duron-035585173
EDUCATION
UT Arlington | Department of Kinesiology | Global and Environmental Health Lab
Bachelor of Science in Public Health
RESEARCH:
Have conducted research on the determinants of low birthweight in Ghana and the relationship between antenatal care and intimate partner violence in Nigeria
Jasmine's Profile:
PRINCIPAL RESEARCHER
Dr. GODFRED O. BOATENG
Ellis Adjei Adams
Assistant Professor of Geography and Environmental PolicyUniversity of Notre Dame
Areas of expertise: Environmental policy; water, sanitation, and hygiene (WASH); water policy and governance; gender, water, and development; cities; political ecology; sub-Saharan Africa
Areas of expertise: Monitoring, evaluation, and learning; nutrition, food, and water security; health systems and community health workers; maternal and child health; refugee health; community-based participatory research
Dr. Roseanne Schuster is a global nutrition and public health professional. As Director of Monitoring, Evaluation, and Learning for the Global Impact Collaboratory, she is dedicated to increasing the impact of research and programming through innovative, cost-effective, and culturally responsive evaluation and learning. She has a decade of experience in the design, implementation, and evaluation of programs seeking to improve health and environmental and social wellbeing.
Dr. Sylvia Esther Gyan
Senior Lecturer in Sociology
Areas of Expertise: Adolescent sexual and reproductive health, family demography, and gender and work.
Sylvia's research over the years has focused on vulnerable populations, particularly women and adolescent girls in Ghana. In her research, she identifies how adolescents and women in vulnerable situations develop resilience.
Sylvia has been involved in interdisciplinary research using quantitative and quantitative approach to conduct research. She also has years of experience of teaching, supervising and mentoring tertiary students at both undergraduate and graduate levels. She held a post-doctoral fellowship at the University of South Florida, Tampa in 2018 and is currently an Affiliate Assistant Professor with the College of Public Health.
Areas of expertise: Adverse childhood experiences (ACEs), Suicide research and prevention, Adolescent health risk behaviors, Adolescent mental health, Social determinants of health, At-risk and vulnerable populations, Big data, and International social work research.
Dr. Baiden became an assistant professor in the School of Social Work at the University of Texas at Arlington in September 2017 where he continues to teach and conduct research. As a committed collaborator, Dr. Baiden has strong skills in working with large secondary datasets, designing and conducting rigorous intervention research, and evaluating the impact of social intervention programs that seeks to enhance the well-being of children and adolescents.
Currently, Dr. Baiden's work is funded by the National Institute for Transportation and Communities (NITC) where he is the Principal Investigator on a project to develop and test transportation barriers scale and its impact on mental health among at-risk/homeless youth and emerging adults in North Texas.
Safiyyah Ameer is a second-year student pursuing an Honours Bachelor of Science in Global Health, specializing in disease prevention and health promotion.
She is a global health intern working with Professor Godfred Boateng in the Global and Environmental Health Lab. She will be analyzing the exposure to particulate matter, and its effect on hypertension in the elderly population in Ghana
Dr. Patrick M. Owuor
Assistant Professor, Anthropology & Public Health
Wayne State University
University of Ghana, Legon
Areas of expertise: Monitoring, evaluation, and learning; nutrition, food, and water security; health systems and community health workers; maternal and child health; refugee health; community-based participatory research
Dr. Balogun is a Public Health physician with focus on Reproductive Health and Epidemiology of Infectious Diseases. Over the years, she has gathered significant teaching, research and mentoring experience. She has carried out previous research work on HIV, tuberculosis, malaria, human papillomavirus/cervical cancer and the application of mobile health to address health challenges of mothers and children.
Currently, she is the site Principal Investigator in Lagos, Nigeria for an on-going global research, involving 20+ countries, to develop and validate a novel tool for the assessment of household-level water insecurity; a project in collaboration with researchers in Northwestern University, Illinois, USA and funded by the Leverhulme Foundation Innovative Methods and Metrics for Agriculture and Nutrition Actions (IMMANA) 2.02 Grant. She has won and managed 2 research grants and has 40 publications in national and international peer-reviewed journals.
Community Health & Primary Care
Philip Baiden
Assistant Professor of Social Work School of Social Work, University of Texas, Arlington
Areas of expertise: research focuses on the Social inequalities in health, Cardiovascular health and disease, Health behaviors, Public Health Surveillance, and Local public health management.
Doctor from El Bosque University, Master in Public Health from Universidad del Valle and Doctor in Health Behaviors and Health Education from the University of Michigan. Currently, professor at the School of Government and coordinator of the Master's in Public Health and the Director for Research and Consulting
School of Government Los Andes University di.lucumi@uniandes.edu.co
Dr. Mobolanle Balogun
College of Medicine University of Lagos | Unilag
Areas of expertise: research focuses on the intersection of forced migration, violence against women, and social support. Drawing from qualitative, quantitative, and mixed methods, feminist and postcolonial theories, and a practice-orientated perspective,
DTPHX Campus Mailcode 3920. Karin.Wachter@asu.edu
Karin Wachter's goal is to generate applied research for local, national, and international practitioners and policymakers to alleviate the psychosocial consequences of forced migration and violence against women.
Dr. Wachter worked for 10 years as a humanitarian aid worker focused on violence against women and girls in war and displacement, primarily in African contexts. Since returning to academia, she has worked with U.S.-based refugee resettlement agencies as an evaluator and researcher. Dr. Wachter served as a Peace Corps Volunteer and Trainer in Mauritania in the late 1990s.
Dr. Dusing is a Research Associate under the supervision of Prof. Godfred Boateng at York University. He holds a PhD in Mathematics from the University of Tennessee. His work spans various interdisciplinary areas, and includes disparities in substance-use and suicidality among various populations. Dr. Dusing's research utilizes linked longitudinal health administrative data and employs techniques such as survival analysis and difference-in-differences to examine complex social and health issues. His publications in journals such as, Psychological Medicine, Social Science & Medicine, PLoS One, and the American Journal of Psychiatry, highlight his expertise in addressing critical topics such as mental health, population health, and the social determinants of health.
His work with Dr. Boateng will focus on Environmental Degradation, Climate Change and Health Impacts among Older Adults.
Diego Iván Lucumí Cuesta
Associate Professor
Director of Research and Consulting School of Government, Los Andes University
Areas of expertise: Economic Growth and Development, History and Economic Development in Africa, Macroeconomics, Human Capital and Technology Adoption, Macroeconomics, Labour Economics.
Department of Economics
Dalhousie University
6214 University Avenue
Dr. Dozie Okoye is an Associate Professor of Economics at Dalhousie University. He is an macroeconomist interested in problems of economic growth and development. His research addresses the contributions of schooling, technological change, brain drain, interpersonal trust, and historical missionary activity, to economic development.
Karin Wachter
Assistant Professor of Social Work. Arizona State University
Dozie Okoye
Associate Professor of Economics Dalhousie University
Kelly Kuang is a third-year global health student specializing in health promotion and disease prevention.
She is currently a global health intern working under the supervision of Dr. Godfred Boateng in the Global & Environmental Health Lab at the Dahdaleh Institute. She will be examining the effects of housing insecurity on sleep deprivation among those living with HIV/AIDS in Kenya.
Elsa is pursuing an Honours BA in Global Health with a specialization in Global Health Policy, Management and Systems. She is a research assistant in the Global and Environmental Health Lab working with Prof. Godfred Boateng, where she is exploring the relationship between water insecurity and intestinal diseases in Malawi's informal settlements. Elsa is also currently working as a health promotion coordinator for Hemoglobal York University, and supporting the organization and preparation of the first 2023 WHO World Health Assembly Simulation Conference.
Richard is currently pursuing an Honours BSc in Global Health with a specialization in Health Promotion & Disease Prevention at York University. Prior to that, he graduated with a BSc in Honours Science, with minors in Biology, Chemistry, and Medical Physiology from the University of Waterloo. His interest in research stems from previous experiences working as a Research Assistant with the Department of Emergency Medicine at St. Michael's Hospital.
As a research assistant with the Global & Environmental Health Lab at the Dahdaleh Institute, he will be working with Dr. Godfred Boateng to examine the effects of energy and housing insecurity on psychosocial health outcomes for those living in informal settlements in Ghana.
RESEARCH ASSOCIATES & POSTDOCTORAL FELLOWS
UNDERGRADUATE RESEARCH STUDENTS
Research Associate, School of Global Health, York University
Eyram Adzo Agbe is a Masters student in Development Studies at York University. Eyram's final masters research paper focuses on the relationship between techno-politics of education reform and the psychosocial impact of Covid-19 on teachers in urban Ghana. This stems from an interest in understanding the contentions and nuances of new technologies to better mediate social vulnerabilities, and leverage expertise during disasters. Eyram will be supporting the implementation of the Retooling Black Anxiety project.
Mirianna is currently completing a BA in Global Health at York University. Before studying at York, she graduated with a Bachelor of Humanities with a minor in Biology from Carleton University. As a research assistant with the Global and Environmental Health Lab at the Dahdaleh Institute, Mirianna will be working with Prof. Godfred Boateng to complete a project on housing insecurity and intestinal health outcomes in Kenya. Mirianna is also the 2023 recipient of the Canadian Institute of Health Research Undergraduate Student Research Award, which will support her research at the Global and Environmental Health Lab.
Salwa is currently pursuing an Honours BA in Global Health, with a specialization in Health Promotion and Disease Prevention. Salwa is working at the Global and Environmental Health Lab at the Dahdaleh Institute for Global Health Research with Dr. Boateng and community partners. Her work consists of qualitative research and project coordination on a pilot action study in Ontario, Canada that examines the relationship of Black families' involvement with containment facilities (criminal justice and child welfare systems) and the impact this has on mental health outcomes.